Top 15 Places to Visit in Andhra Pradesh
Situated in the southeastern coast of India,
Andhra Pradesh
is the 4th largest State of India. The capital of the state was Hyderabad which is also the largest city here. However, due to the announcement of the recently formed Telangana State, Hyderabad will be a part and capital of Telangana from the 2nd of June 2014. The State of Hyderabad will continue to function as the State Capital of Andhra Pradesh for a period not exceeding 10 years till a new capital is determined. The state of Andhra Pradesh is mentioned since 800 BC in the Sanskrit Epics like Aitareya Brahmana and Mahabharata. The native language '
Telugu
' is often associated with the Early Cholas. Andhra Pradesh also came under the rule of the Maurya Empire, the Ikshvaku Dynasty, Pallava, Rashtrakutas, Chalukyas and Later Cholas.
When it comes to geography, Andhra covers most of the eastern part of the Deccan plateau and the eastern plains of the Eastern Ghats. The Eastern Ghats being a mineral rich area is covered with thick vegetation and the two regions are connected by patch of sparse vegetation. The State of Andhra Pradesh is well promoted by their tourism department and is well known for its rich natural resources, temples and rivers. The state of Andhra also shares a part of the coastal areas of the Bay of Bengal. The rich cultural heritage, ancient architecture and historical importance have made Andhra Pradesh one of the top tourist destinations in India. We shall discuss in brief the top
15 places to visit in the State of Andhra Pradesh
.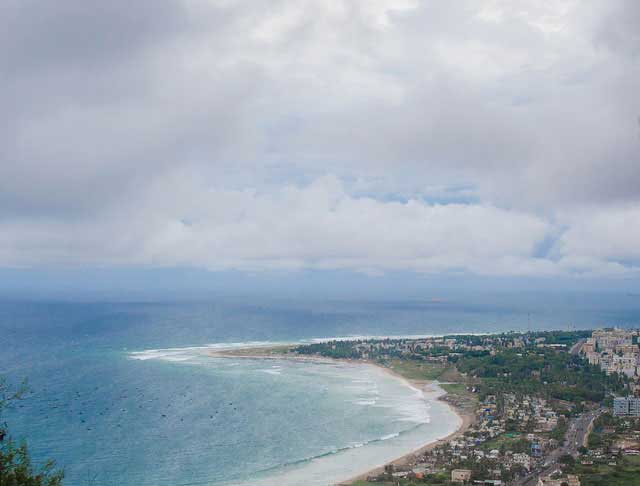 Visakhapatnam
was the second largest city in Andhra Pradesh and a major sea port of India. However, with the recently announced Telangana State, Vishakhapatnam will now be the largest city of Andhra Pradesh and a probable Capital of the future state of Andhra Pradesh. The climate is tropical and humidity is high throughout the year. The city has all the necessary attractions and resources to make it one of the top tourist destinations in India. Its various beaches, hilltops and a wildlife sanctuary attract a major tourist crowd. The place is the major port of the Indian National Army and is the deepest ports of India. There are various valleys like the Araku Valley, which is a picturesque location for picnics and is a hill station that has some really great trekking hotspots. The various beaches like Yarada and Rishikonda are situated in some of most picturesque locations and are relatively clean and are frequented by many tourists.Given below are the major tourist attractions of Visakhapatnam:
Borra Caves
Araku Valley
Yarada Beach
Rishikonda Beach
Katiki Waterfalls
Indira Gandhi Zoological Park
Kailasagiri Hill Park
VUDA Park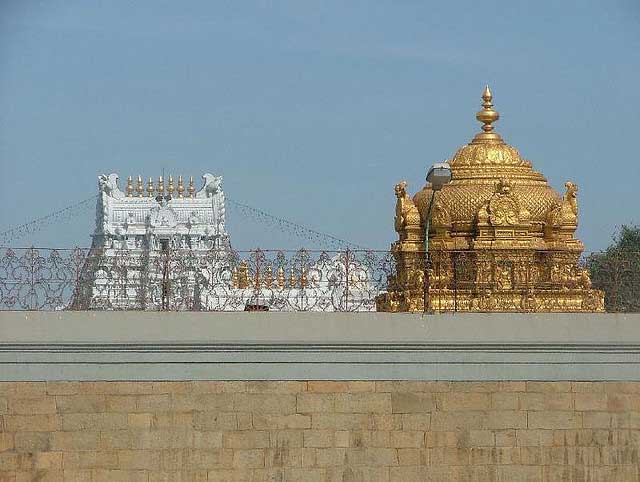 Tirupati
is one of the Major cultural and religious pilgrimage spots in India. The city is located at the southern part of Andhra Pradesh and is situated at the foothills of the Eastern Ghats in the Chittor district. Although the major language spoken here is Telugu, the word Tirupati is a Tamil word as saint Ramanujacharya who was a Tamil Vaishnava saint was responsible for founding this city. The town is famous for its temple dedicated to 'Balaji', a form of Lord Vishnu. The temples foundation history is unknown and it was expanded over the centuries by various kingdoms and dynasties including the Chola, Pallava and the Vijaynagar Empire. The temple is one of the major pilgrimage spots in India and especially in the southern India. Apart from the temples, there are various other attractions like parks and zoos. Here are some of the major tourist attractions of Tirupati:
Sri Venkateswara Temple
Talakona Waterfalls
TTD Gardens
Deer Park
Sri Vari Museum
Sri Govindarajaswami Temple
Srikalahasti
Kanipakam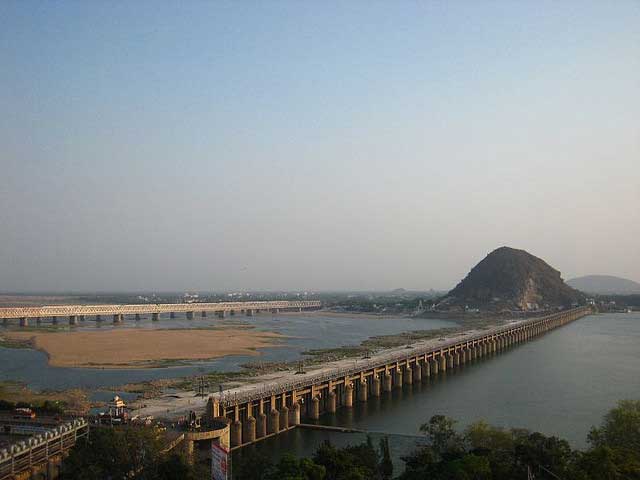 Vijayawada
, being the third largest city of Andhra Prades is number 3 on this list. The city is an agriculturally rich state and has been recognized as the Global city of the future by McKinsey. The former name of the city was
Bezawada
and has been under the rule of various ancient kingdoms of the South and has been one of the places the Chinese pilgrim Hieun Tsang stayed at. The River Krishna runs through the city and is located at the hills of the Eastern Ghats. The city's location is unique as well as to its west lays the deep jungles of the Kondapalli Reserve Forests which is known to house leopards, jackals, wolves, wild boar and wild dogs. The city itself is a cultural and religious center with its various temples, religious monuments, rivers, ancient caves and many more. Do not forget to buy the famous Kondapalli Toys as souvenirs. Some popular tourist places in Vijayawada are:
Undavalli Caves
Mogalarajapuram Caves
Prakasam Barrage
Bhavani Island
Victoria Museum
Kondapalli Fort
Kolleru Lake
Gandhi Hill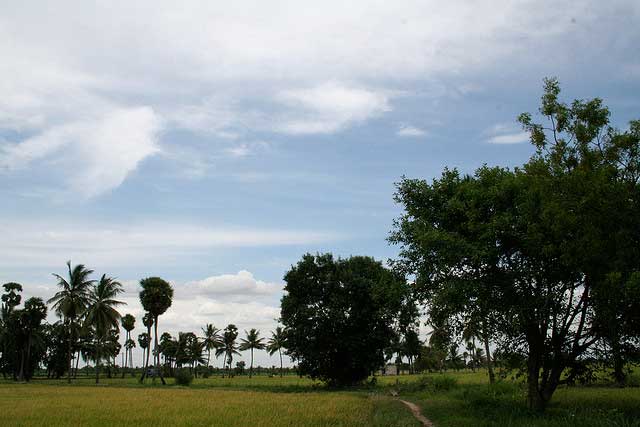 The name '
Nellore
' literally means 'Paddy Place' and is thus one of the primary agricultural cities in Andhra Pradesh. The vast paddy fields of Damaramadugu are one of the prime sources of rice in the state and in the country. The town is split in two by the Pennar River and is thus located at both the banks of the river. Towards the east of the city is the Bay of Bengal and thus Nellore is at a unique and strategic geographical location. The city has seen various ancient dynasties like the Mauryas, Chola, Pallava and Vijaynagar etc. Nellore is also famous for its ancient temples which are amazing owing to their stunning architecture and the cultural history associated with them. Nellore also has the Nelapattu bird sanctuary which is a great spot for the photography enthusiasts and professionals alike. The various lakes, temples, forts in the ancient agricultural town of Nellore are sure to keep you enchanted. Here are some important tourist destinations in Nellore:
Udayagiri Fort
Venkatagiri Fort
Nellapattu Bird Sanctuary
Sri Ranganathaswamy Temple
Penchalakona
Jonnawada
Mypad Beach
Pulicat Lake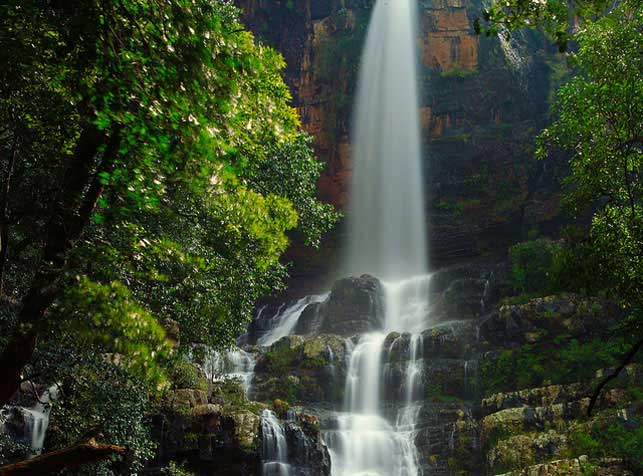 The city of Chittoor lies at the banks of the Ponnai River and is thus an important agricultural town in Andhra Pradesh. The town's major source of economy is its crops and agricultural products like grain, sugarcane, mango and Peanuts. The town has a unique climate which is high in the Eastern areas and low in the western areas because of the change in the altitude. The place is considered to be a backward district as far as the economy is concerned; nevertheless it is a great place to visit and an undiscovered gem for a tourist. The town with its various hills, rivers, temples, forts and a rich collection of flora and fauna is a must visit. A personal recommendation would be to spend more time at the western areas near the Horsley Hills and simply relax. While most attractions in Chittoor can be covered in a day, it is more of a place to relax and rejuvenate. Some major tourist places in Chittoor are given below:
Horsley Hills
Kaundinya Wildlife Sanctuary
Kalavagunta
Gurramkonda Fort
Nagari Hills
Sri Venkateswara Temple
Mogili
Ramagiri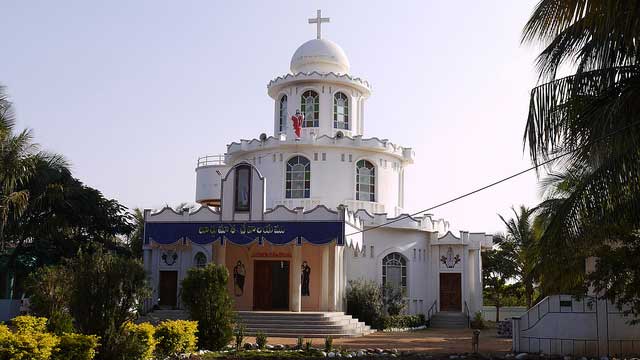 The Largest of all the districts in Andhra Pradesh, Anantapur is famous for diamond mining and agricultural produce like rice, cotton, maize, chillies etc. The town is located near the bordering State of Karnataka and has 6 rivers that flow through the district. The town is an undiscovered tourist location with a number of monuments that exemplify the ancient reign of the Vijaynagar Kingdom and is famous for its ancient temples as well. The old ruins of the hilltop forts, its hidden waterfalls make it an amazing tourist attraction. The town of Anantapur is also famous for housing the mighty banyan tree of 'Thimmamma Marrimanu' which is one of the largest trees in the world. Its branches are spread in an area covering around 2.5 acres and a canopy that is spread around 19,107 sq meters. Anantapur is a definitive visit for all people visiting Andhra Pradesh. Given below are major places to visit in Anantpur:
Penukonda
Ravadurg Gooty Fort
Thimmamma Marrimanu
Dharmavaram
Hemavathi
Aluru Kona
Lepakshi
Raidurga Fort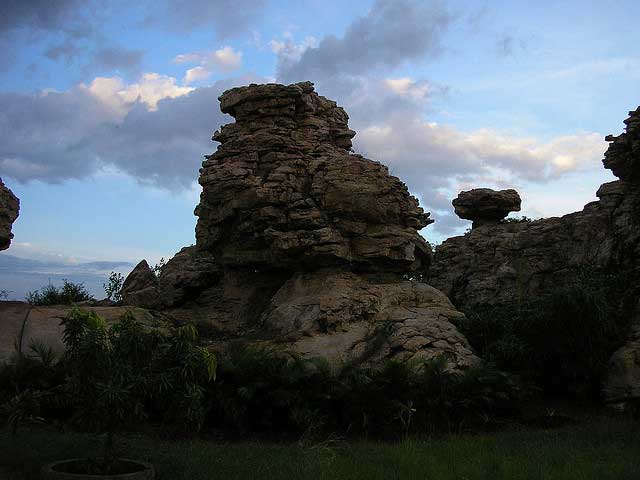 Kurnool is known for being the erstwhile capital of the State of Andhra Pradesh. The town is one of the oldest cities and based on the rock paintings of Ketavaram, the town has seen humans since the Paleolithic era. The ancient caves and fort ruins in Kurnool date back pretty far in history and are a marvel to behold. The town is surrounded by the parallel running mountain ranges from north to south. The various temples and pilgrimage sites in this ancient town are not only significant when it comes to their cultural history but are also important architectural heritage of the city. The Rollapadu Bird Sanctuary is one of the prime reasons one must visit this town as it is a great place for both nature lovers and the shutterbugs. Some major attractions of Kurnool are given below:
Kurnool Fort
Belum Caves
Nallamala Forest
Rollapadu Bird Sanctuary
Adoni Fort
Mahanandi
Kurnool Museum
Mantralayam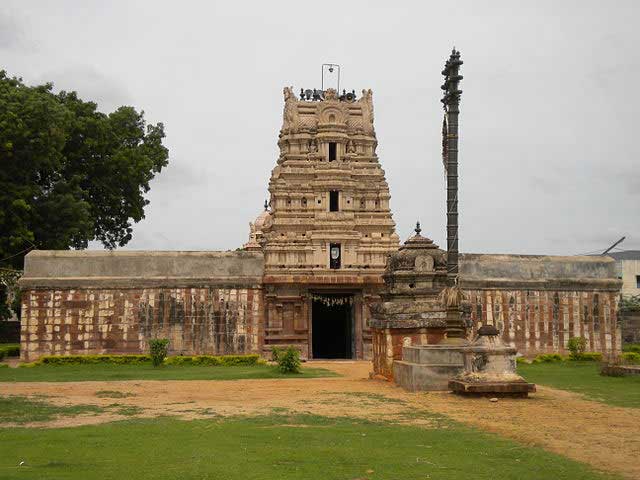 Kadapa literally means a "Gateway". This name owes to its special location which acts as a gateway to the pilgrim spot of the Tirumala Hills. The town was a part of the various ancient kingdoms of the South and it's famous for its various temples and forts that exemplify a marvelous Dravidian style architecture and prowess of the artisans when it comes to stone carving. The Bellum Caves are few of the longest caves in the Indian subcontinent and a spot that one shouldn't miss. The town got its economic boom when the large deposits of natural Uranium were discovered here and is one of the world's top 20 reserves of the nuclear fuel. The Shree venkateshwara wildlife sanctuary located here is also a great spot worth visiting and is rich with flora, fauna and some breathtaking views. Major tourist places in Kadapa include:
Belum Caves
Gandikota Fort
Sidhout Fort
Bhagvan Mahavir Government Museum
Sri Venkateswara Wildlife Sanctuary
Pushpagiri
Ontimitta
Ameen Peer Dargah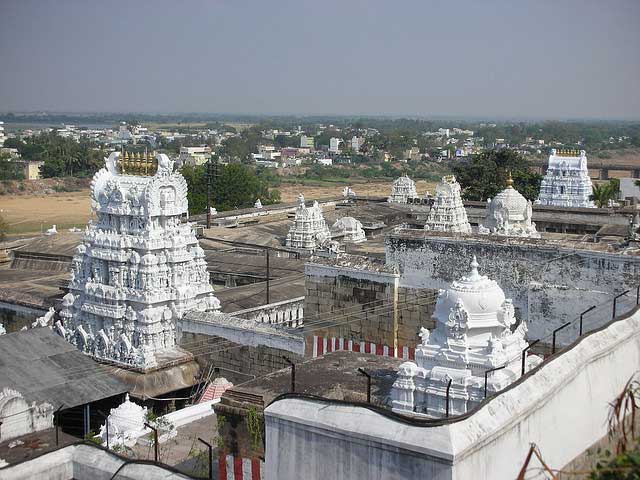 Located on the banks of the Swarnamukhi River, Srikalahasti is located near the pilgrim city of Tirupati. The name of the town comes from the native names of three animals (spider, snake and elephant) which are said to have received salvation owing to their worship of Lord Shiva. Many different spots of this sacred town have been mentioned in the ancient texts and epics like Mahabharata. The town being a holy spot for the Hindu pilgrims boasts of its various temples which are architectural marvels and are located in few of the most picturesque locations between the surrounding hillocks. The town's major sources of economy are agriculture and tourism so the visitors can expect good food and hospitality. Here are some major tourist places to visit in Srikalahasti:
Sri Kalahasti Temple
Talakona Waterfalls
Veyilingala Kona Waterfalls
Ubbalamadugu Falls
Gudimallam
Sahasra Linga Temple
Bharadwaja Tirtham
Durgambika Temple
Ongole is an ancient town that came under the reign of the ancient southern Indian kingdoms like Mauryas and Sathavahanas and the Pallava Ruler Krishna Deva Raya. Due to this ancient history behind the town's origin, it is famous for its Hindu temples which date back to the 17th century. The town's major produce is tobacco and is famous for its various small scale industries. Ongole is famous for its small beaches which are often devoid of huge crowds and has various water sport facilities. The sands are grainy and golden and the waters are clean. The hidden waterfalls of Bhairavakona are also not to be missed and you're sure to get lost in the breathtaking and relaxing surroundings. Here are the major tourist attractions of Ongole:
Kothapatnam Beach
Vodarevu Beach
Chennakesava Swamy Temple
Kashi Visweswara Swamy Temple
Sri Shirdi Sai Baba Mandir
Tangutur
Chandavaram
Bhairavakona